Our People
Learn more about the people behind Green Monday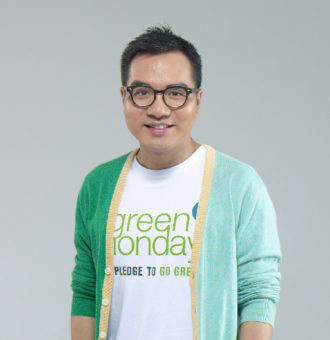 DAVID YEUNG
Co-Founder
David Yeung has pioneered a one-of-a-kind integrated platform that engages and empowers millions of people, along with public and private sectors, towards green awareness, action and economy. His work earns him the award of "Social Entrepreneur of the Year" by the World Economic Forum and Schwab Foundation. Other honors and recognitions include "Roddenberry Prize" and "Ten Outstanding Young Persons Hong Kong". As an iconic environmentalist and entrepreneur, David has spoken at the World Economic Forum, Milken Institute Summit, TEDx, as well as financial and academic institutions such as Credit Suisse, UBS and UCLA. He is a graduate of Columbia University, an Ashoka Fellow and the author of a number of best-selling books on Zen wisdom and mindfulness.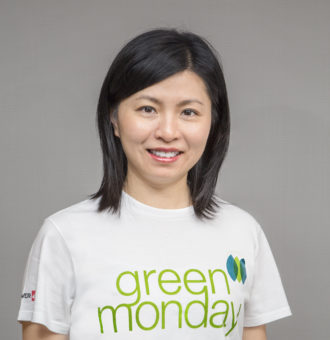 JENNY NG
Executive Director
As an entrepreneur, Jenny Ng has a strong personal commitment to contribute to a more sustainable world. She has many years of brand consultancy and advertising experience, spanning from consumer marketing industries including FMCG, F&B and children products to property and technology sector. She has worked with numerous corporate clients such as Cathay Pacific, Johnson & Johnson (Asia region) and Unilever Asia, etc. Jenny's expertise lies in her strategic planning skills and insight in business process management. Ms. Ng believes in social innovation and has joined Green Monday with the urge to make social changes globally.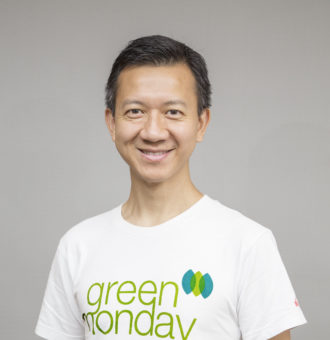 FRANCIS NGAI
Co-Founder
Francis Ngai is the Founder and CEO of Social Ventures Hong Kong, the city's first venture philanthropic organization dedicated to incubating and investing in social innovation projects. Portfolio social enterprises include Diamond Cab, Green Monday, LightBe affordable housing, RunOurCity, CookConnect and Playtao Education, etc. Francis is board member of Asia Venture Philanthropy Network and was selected by The Purpose Economy as "Asia 100 Pioneers," as well as Ten Outstanding Young Persons Hong Kong 2011 and Young Global Leader of World Economic Forum 2012.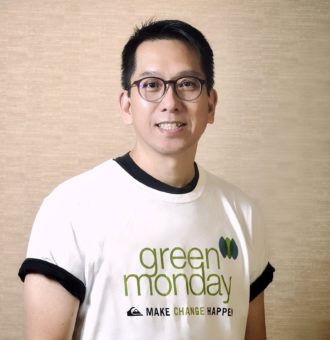 HUNG LAW
Business Development and Operations Director
Before joining Green Monday, Hung has successfully led numerous international corporations to expand and penetrate new markets, in particular Greater China, Middle East and South East Asia. Over the past 20+ years, apart from working in PricewaterhouseCoopers, he served as senior management roles for multinational corporations heading retail operations, brand management and business development for international franchise in mega-fashion and FMCG chains including IT, Quiksilver, Oasis (UK Mosac Group), Nike and Adidas. Hung is now an evangelist of plant-based movement and has been helping the growth and development of the Green Monday group with his business management expertise. Hung Graduated from Monash University Australia, he is the member of CPA Australia and HKICPA.
KELVIN NG
Business Development Director (ASEAN)
Kelvin has well over 20 years of regional working experience and has held various senior management roles in FMCG, Standards, Supply chain and Technology multinational companies.  Previously holding executive positions in the food industry, Kelvin has worked for diverse companies such as Singapore Airlines Terminal Services (SATS), Yum! Brands, Binca, Marine Stewardship Council (MSC), Hewlett Packard and DHL. As an Asian board member of the Marine Stewardship Council, Kelvin strongly believes in protecting our oceans for future generations. A UK trained Engineer with a keen interest in Robotics, Kelvin is passionate about making a difference, being able to combine his passion for the environment with his experience in the commercial sector.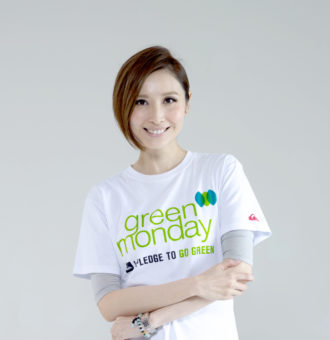 JANIS CHAN
Executive Director
Janis Chan, a well-known television host in the territory, is committed to promoting a plant-based diet and green living. In April 2013, she was on the first Hong Kong team to join the North Pole Marathon, raising public awareness on climate change. As a professional journalist, she has reported on various international events and conducted interviews with Hollywood A-listers, such as Leonardo DiCaprio, Keanu Reeves, Nicole Kidman and George Clooney. She is the author of 2 books and has been a columnist for various newspapers and magazines.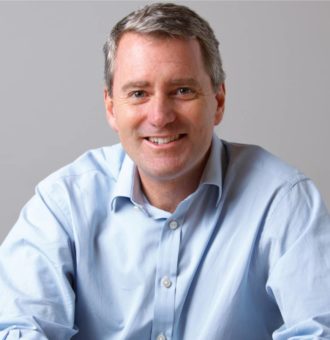 JOHN WOOD
Green Monday Senior Advisor
Founder of Room to Read, an award-winning international education organisation serving over 18 million children in 17 low-income countries. John started Room to Read after a fast-paced global career with Microsoft. He built and led the team that has raised over US$600 million of capital. John was named as one of Goldman Sachs 100 Most Intriguing Entrepreneurs, is a five-time winner of Fast Company's Social Innovation Award and was selected for the inaugural class of Young Global Leaders by the World Economic Forum. At the invitation of Bill Clinton he served four terms on the Clinton Global Initiative (CGI) Advisory Board. He was awarded the inaugural Microsoft Alumnus of the Year award by Bill and Melinda Gates, and was the first non-Asian to be selected as one of Time Magazine's Asian Heroes. John is the author of three books including Leaving Microsoft to Change the World, and Purpose, Incorporated: Turning Cause into Your Competitive Advantage.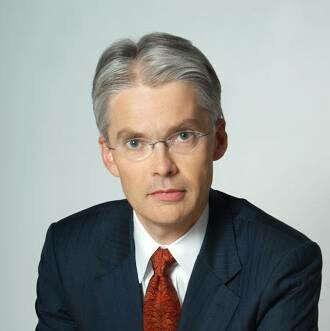 GORDON ORR
Green Monday Senior Advisor
Gordon is a non-executive board member of Meituan-Dianping, Swire Pacific, Lenovo, EQT and the China Britain Business Council. Gordon is a senior advisor to McKinsey on China related topics. Gordon was responsible for establishing McKinsey's China practice, with the opening of offices in Shanghai and Beijing in 1993 and 1995, respectively. From 1999 to 2004, he served as managing director of McKinsey's Greater China offices and subsequently led McKinsey Asia. He has lived in China for two decades.