Green Monday ambassadors support the mission of Green Monday and they enthusiastically promote the benefits of going green to the public.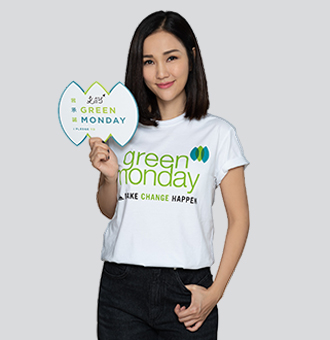 Kay Tse
Chief Kindness Officer
Kay is a well-known Cantopop singer from Hong Kong. Her music touches on a broad variety of subject matter including social issues in the territory. She has been actively involved in many charitable and philanthropic initiatives, including Cancer Fund, World Vision and Habitat for Humanity. Kay is deeply concerned about climate change and the environment. She strives to use her fame to advocate an eco-friendly lifestyle to the public. She is now a Green Monday Ambassador, championing a sustainable plant-based diet.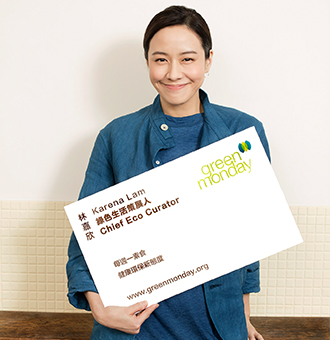 Karena Lam
Greater China Ambassador
Golden Horse Award for Best Leading Actress Karena Lam now based in Hong Kong, returns to her hometown and joins the Green Monday Taiwan Launch event as Green Monday Greater China Ambassador, with the mission to promote a plant-based diet for the environment. In light of the deteriorating state of the planet, Karena often openly addresses global climate issues on social media, in order to give her two daughters the best possible environment growing up.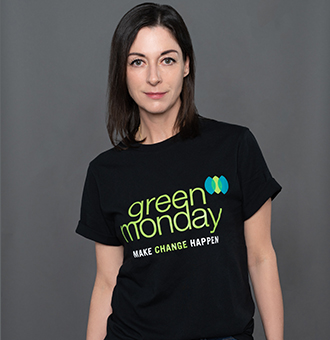 Mary McCartney
Global Mission Ambassador
Mary, an internationally renowned photographer and cofounder of "Meat Free Monday", was fascinated by the fact that Green Monday share the same value with Meat Free Monday in championing a wholesome food system which is sustainable, cruelty free and makes people further engage by creating innovative green menus
Establishing a global alliance by teaming up with Green Monday is a big and crucial step forward. It's not just me with Meat Free Monday in the UK and David with Green Monday in Hong Kong. We need to team up. It's a global awareness campaign.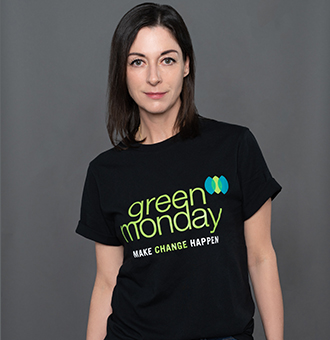 My shift towards a plant-based diet may not be too impactful to mitigating climate change, but I believe individual power and influence of being vegetarian on 'one day per week basis. Simply phasing out meat, it has positively influenced my diet, consumption habits and wellness. I see a smooth transition towards a vegetarian diet, even though I was a meat lover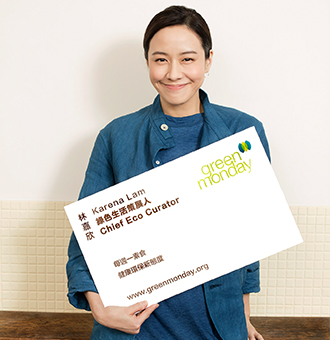 We see hope in options to a desirable plant-based diet for people and a more eco-friendly lifestyle, an elevated standard of living; that is not only preferable to the people who pursue it but also the people around them and the environment in an overall sense. Instead of asking myself why (change), I'm rather thinking Why Not?