Green Monday is proud to announce our collaboration with the HKU Jockey Club Water Initiative on Sustainability and Engagement (JC-WISE) to create a specific set of metrics to quantify the water footprint of plant-based milks compared with conventional milk.
What is water footprint?
While greenhouse gas emissions (GHG) is probably the first thing that comes to your mind when we talk about climate change, water footprint (WF) is another internationally recognized indicator that measures the impact of water usage when we consume water directly by drinking and bathing and indirectly by producing our goods and foods.
The expert team of JC-WISE calculated the Blue WF (surface water and groundwater usage), Green WF (rainwater usage) and Grey WF (freshwater needed to dilute pollution) of plant-based milk and regular milk, allowing consumers to identify the environmental impact when they make their purchase decisions.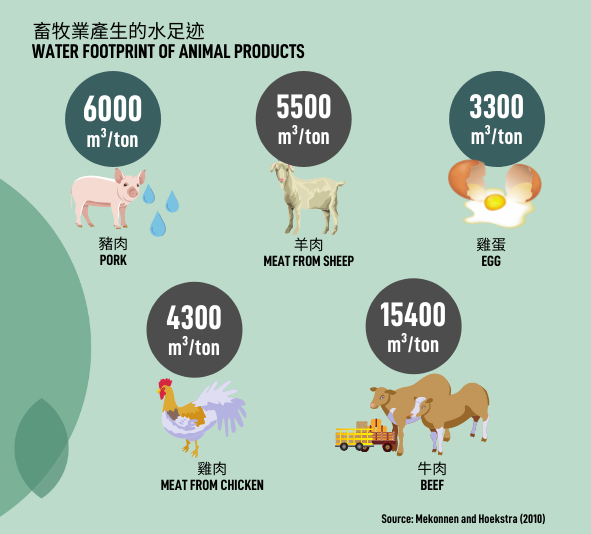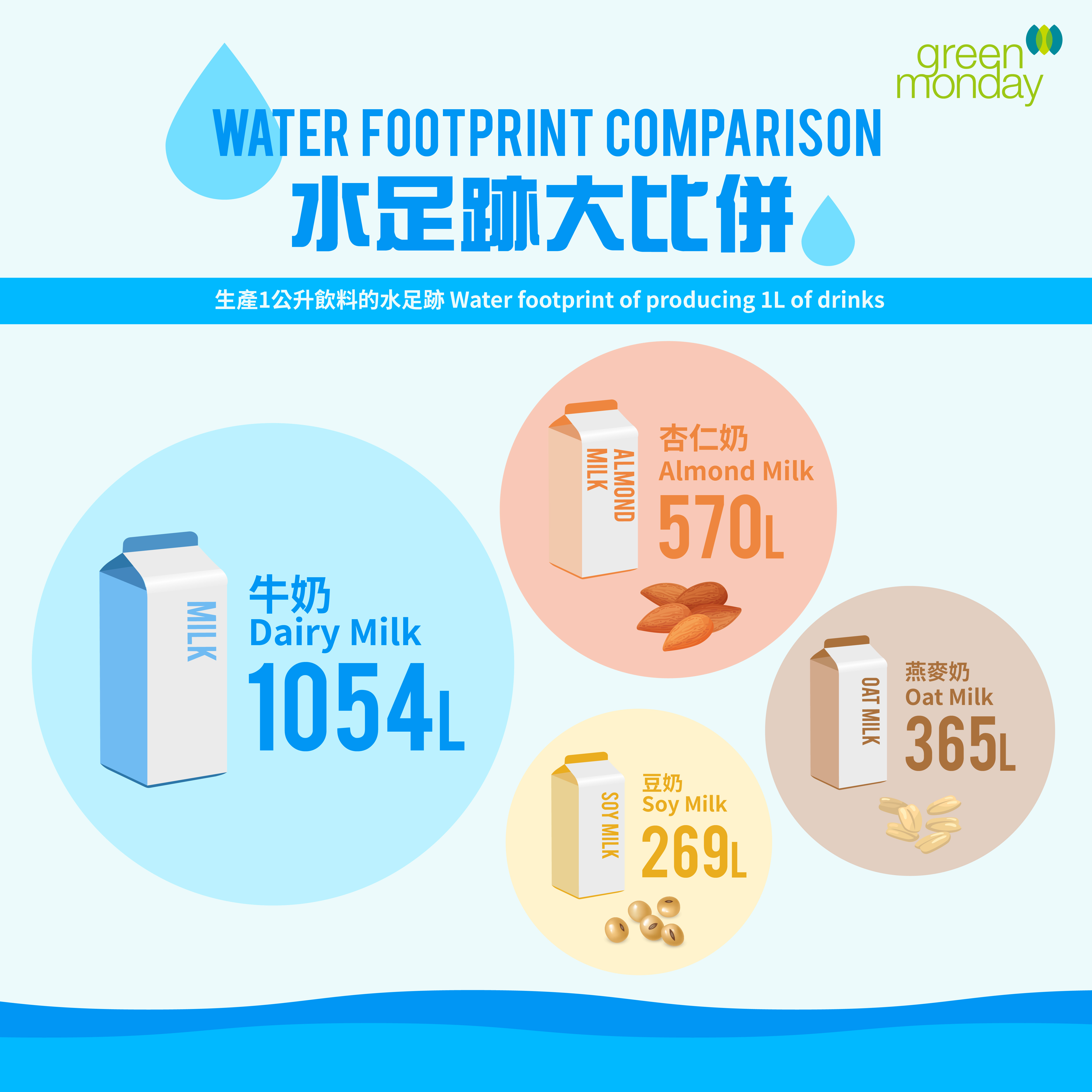 In fact, food production is a major source of indirect water usage, accounting for 86% of our daily water footprint, according to JC-WISE. Water for feed production, animal's drinking water, operation and cleaning water all account for the overall high WF of regular milk. This creates a substantial difference when we shift to the plant-based alternatives which, according to the figures calculated by JC-WISE, require only a fraction of water resources to produce compared with regular milk.
Green Monday launched the Water Footprint Impact Certificate to acknowledge corporate partners that commit significantly to addressing the issue of water scarcity and to disseminate the message of food impact. The issued certificate will document clearly the amount of plant-based drink shifted and thus the WF reduction and water saved for the planet. Significant and materialized water and consumption policies committed by corporations would be key to contributing to better water usage efficiency (SDG 6 related) and increasing sustainable consumption awareness (SDG 12).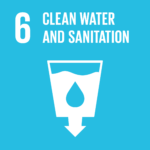 By devoting significant resources to executing diet programmes in the office and influencing their supply chains, corporates could demonstrate how they steward water as a shared and important resource. Their contribution directly leads to the common goal of higher water usage efficiency and hence better water management.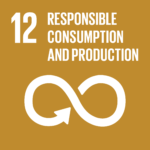 By launching plant-based alternatives in their business and adopting sustainable procurement, corporates could effectively raise employees' awareness of sustainable living, ensuring everyone "has the relevant information and awareness for sustainable development and lifestyles in harmony with nature" (from UNSDGs official website).
In collaboration with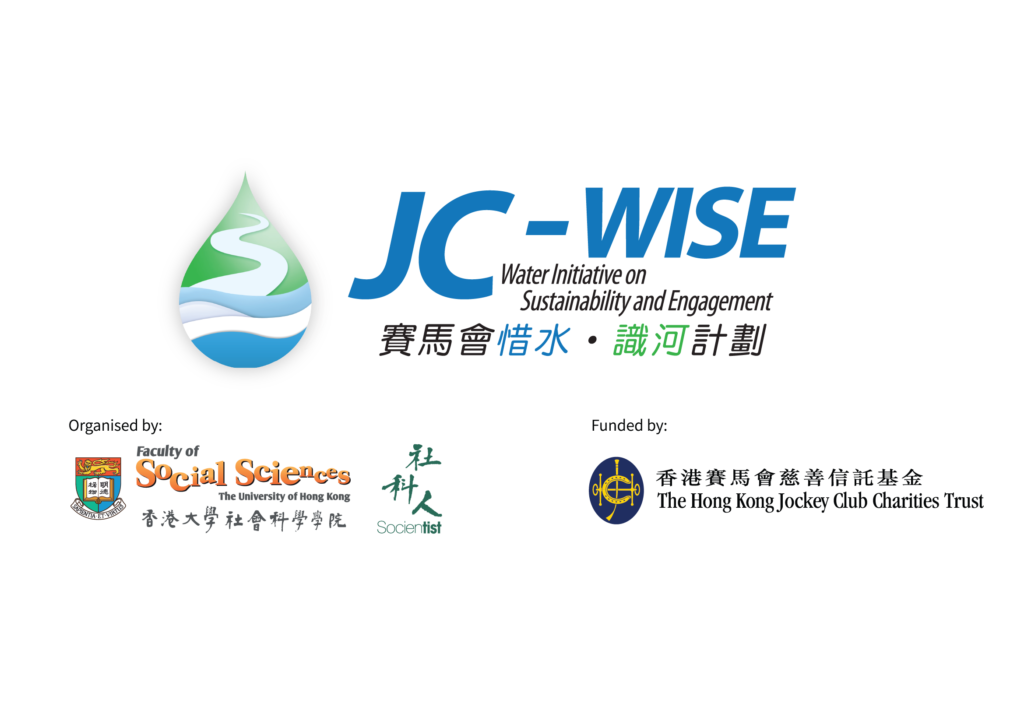 JC-WISE was launched in 2016 with the aim of promoting the importance of achieving water sustainability in Hong Kong, striving to educate the public about water resources by visualizing the water footprint of our everyday consumptions and by other creative means.