(Hong Kong, 20 Apr 2023) Following the success of launching the world's first plant-based Luncheon in 2020, food-tech company OmniFoods is excited to debut an all-new, upgraded version — OMNI Luncheon 2.0. Over the past three years, our R&D team has gathered consumer feedback and undergone extensive formulation testing to improve the flavour, texture, and overall product quality & nutrition. Lower in saturated fat and total fat, while remaining juicy and crispy, OMNI Luncheon 2.0 makes for a delicious, light snack for vegan enthusiasts and health-conscious eaters alike. The new OMNI Luncheon 2.0 is now available at restaurants and retail outlets across Hong Kong.
"OMNI Luncheon has continually received great feedback since its launch, but here at OMNI we believe in continually striving to bring even healthier, more delicious plant-based foods to all. In the past three years, we have been working on this upgraded version and I am delighted to announce the launch of OMNI Luncheon 2.0 — a lighter, healthier version that at its core retains
the taste that consumers know and love, while delivering a crispier texture using better ingredients." said David Yeung, co-founder and CEO of OmniFoods and Green Monday.
New Formula 2.0 is Lighter and Lower in Fat
OMNI Luncheon is made from non-GMO soy, wheat, and beet (which gives its natural red colour).
Compared to the original OMNI Luncheon
, the new 2.0 formula
replaces coconut oil with canola oil, contains 90% less saturated fat, and is 30% lower in total fat*
. With the adjusted recipe, the calories and sodium content are also reduced. In addition, OMNI Luncheon is high in protein 12.1g/100g) and does not contain any carcinogenic nitrates, hormones, antibiotics, or MSG. It is also Buddhist friendly and cruelty-free. Taste & texture-wise, it is crispier and juicier than ever.
*Compared with the previous formula, the new formula of OMNI Luncheon 2.0 has 90% less saturated fat content (10g/100g) and 30% less total fat content (5.9g/100g)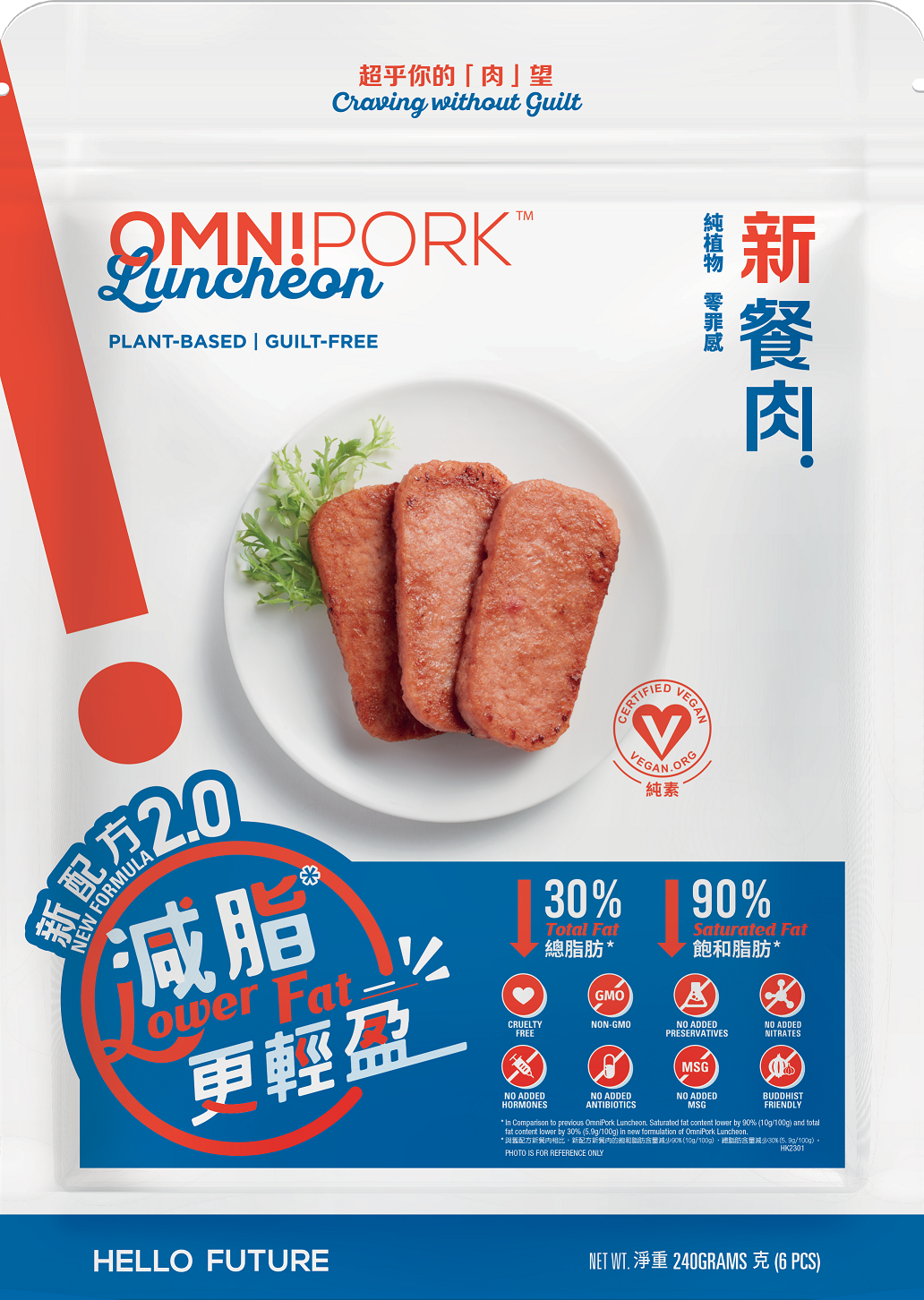 OMNI Luncheon 2.0 $39.9
(240g; 6 pcs per pack)
OMNI Luncheon 2.0 comes ready-to-cook, with no defrosting needed. Simply pan-fry it for two minutes on each side until golden-brown. It pairs perfectly with rice, noodles, on toast, or even as a snack on its own. With the new formula using upgraded ingredients, you can pair OMNI Luncheon 2.0 with your culinary creations without fear of the health risks associated with processed meat consumption.
Available at Local Retailers and Upcoming New OMNI Luncheon 2.0 Menus at Multiple Restaurants
The retail packs of OMNI Luncheon 2.0 are now available at all Green Common and Green Common e-shop, and will be hitting the local supermarket shelves gradually.
To celebrate the launch, a limited OMNI Luncheon 2.0 menu is available at Green Common with three new dishes including Luncheon 2.0 Cheesy K-Ramen. This delicious combination is served with lightly pan-fried OMNI Luncheon and melted vegan cheese, plus crunchy Chinese cabbages, leeks and shimeji mushrooms. Those who prefer a lighter meal should try the OMNI Rainbow Sandwich, a low-fat, healthy option for lunch or afternoon tea. The Instagram-worthy Luncheon 2.0 Cheese Musubi is a pan-fried rice ball mixed with fiber-rich quinoa, served with crispy Luncheon 2.0 and vegan cheese.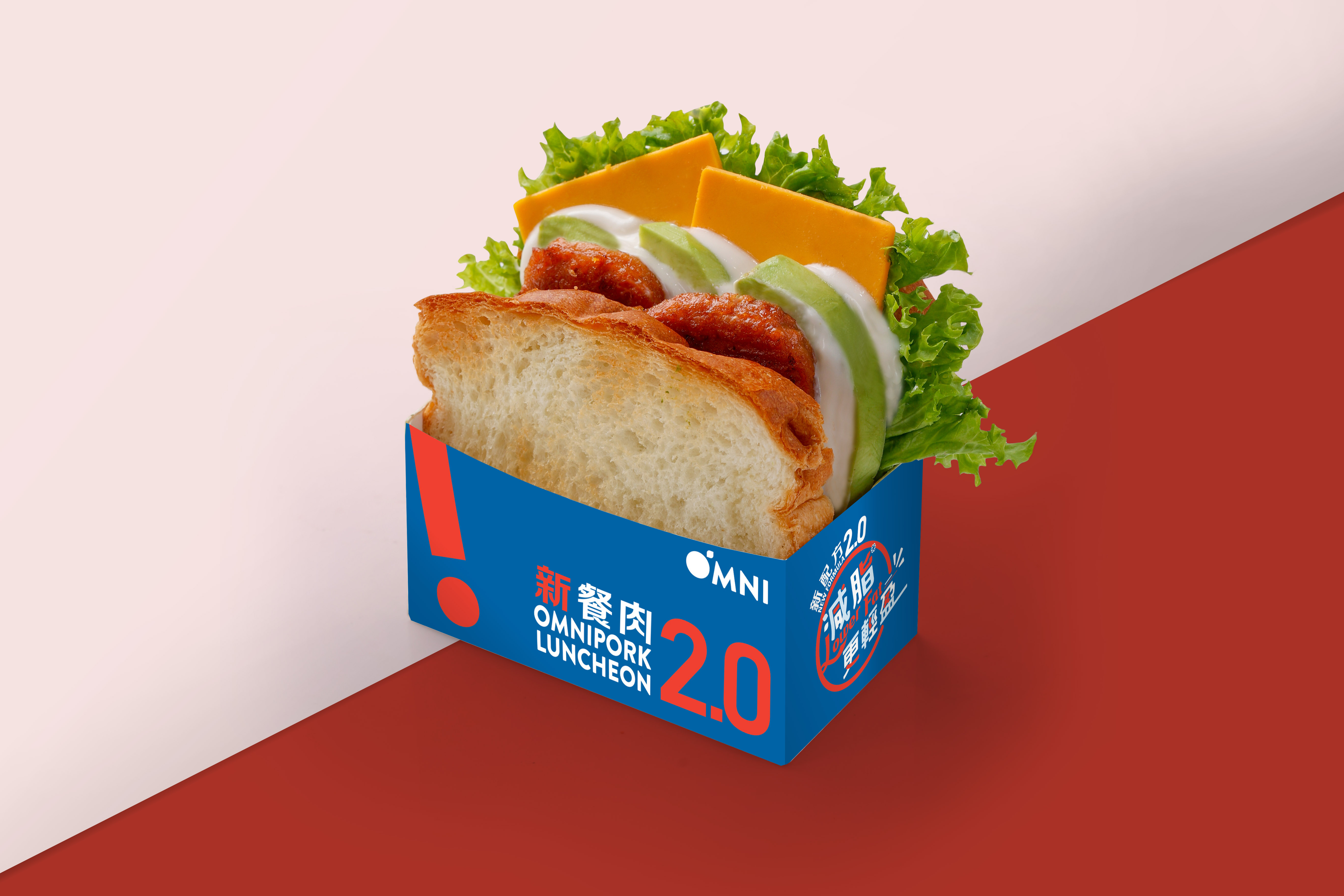 OMNI Rainbow Sandwich $62
(OMNI Luncheon 2.0 with avocado, vegan cheese, lettuce and vegan mayonnaise)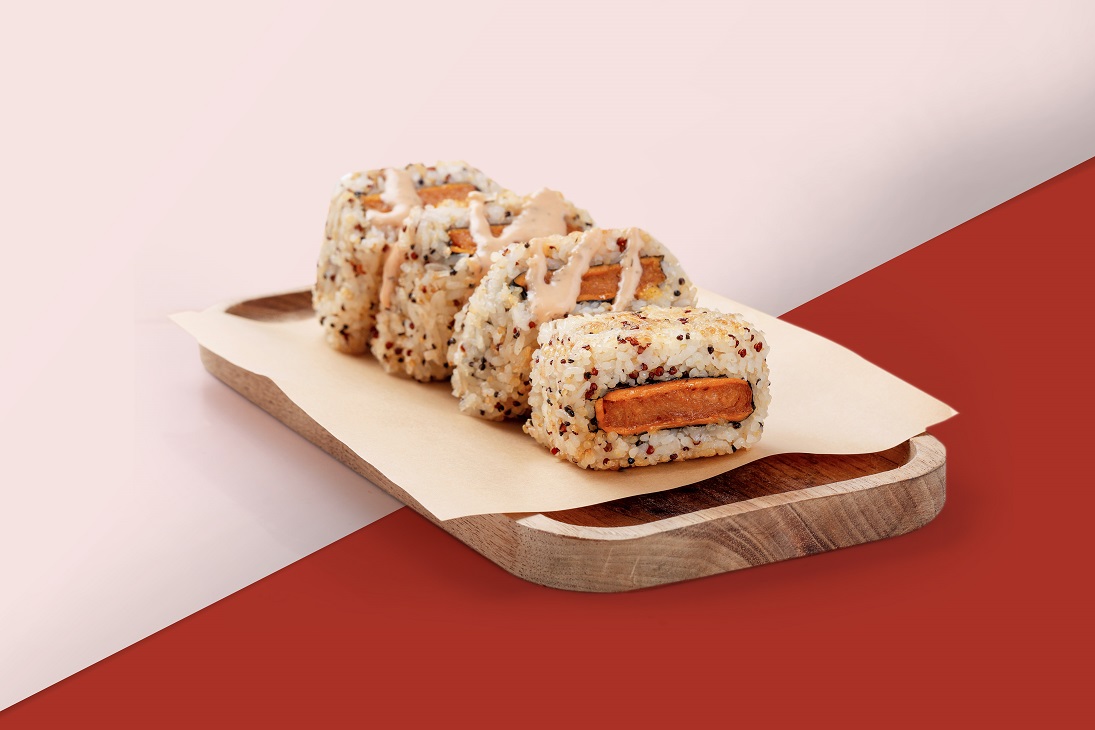 Luncheon 2.0 Cheese Musubi $68
(OMNI Luncheon 2.0 with quinoa, vegan cheese and seaweed)
**Tsuen Wan and Tsim Sha Tsui shop only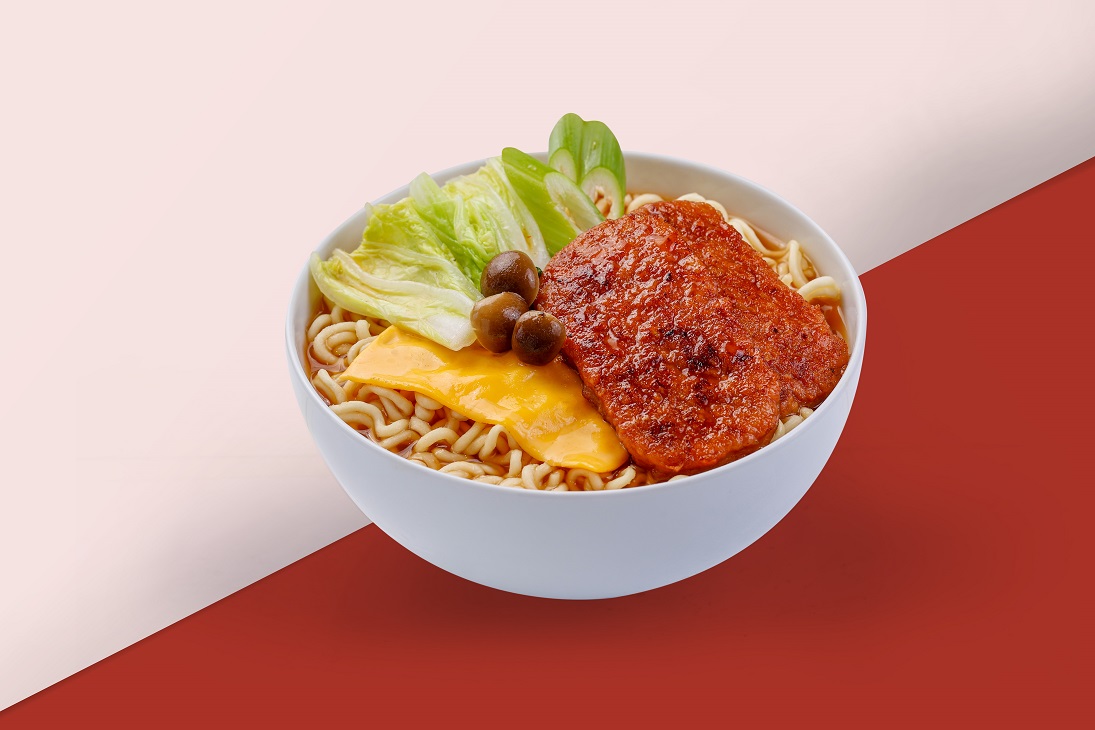 Luncheon 2.0 Chessy K-Ramen $65
(OMNI Luncheon 2.0, vegan cheese, Chinese cabbages, leeks and shimeji mushrooms)

Apart from Green Common, OMNI Luncheon 2.0 dishes are also available at various restaurants including Modern Filipino restaurant Barkada, MeokBang Taste, CHIMAC and Taisyou. Menus including: Premium OMNI Luncheon Bibimbap and OMNI Luncheon Fries, diners are able to taste the distinctive Luncheon 2.0 with different cooking styles and cuisines.
– END –