HKGGA Green Monday Ambassador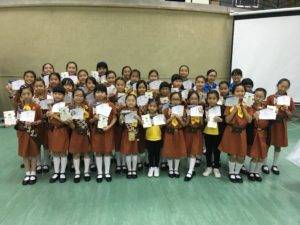 The Hong Kong Girl Guides Association is collaborating with Green Monday to organize a "Green Monday Ambassador Program" to raise girl guides' awareness to healthy eating and environmental protection. The program aims to educate them about the benefits of following green lifestyle and eating habits in different areas like, health, global warming and Earth's resources utilization. It also stresses on  modifying their eating practice, encouraging them to go meatless one day a week, reduce food waste and avoid shark fin.
The second part of the program encourages  girl guides to put what they learn into practice. Upon completion of various tasks, they will officially become our ambassadors and will be awarded with a cloth badge and certificate.
For more information, please visit the program website .
Green Monday Student Ambassador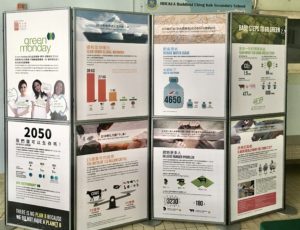 Green Monday Student Ambassador Program is a new initiative and meaningful program with the objectives to:
Educate passionate students to assist and build green lifestyle in campus, and in contribute to build a more sustainable world

Empower students as green change agents in campus by enriching their green knowledge and developing their interpersonal and presentation skills

Cultivate green campus by the involvement of students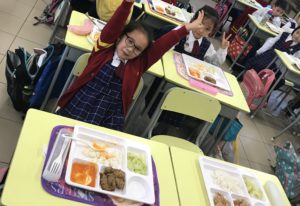 We are putting Super Green Monday into a next level —– Green Mon-Date!!! Students are encouraged to go green on every Monday throughout the academic year.
-Best "Green Eater" Schools: Vegetarian meal order rate 80% or more on every Monday
-"Green Eater"Schools: Vegetarian meal order rate 50% or more on every Monday
School caterers will keep track of the percentage of vegetarian meals ordered. Schools with participation rate over 50% would receive a trophy as reward. For schools reach the rate of 80%, which entitled to be the Best "Green Eater", would be able to meet our Green Ambassador for a green party.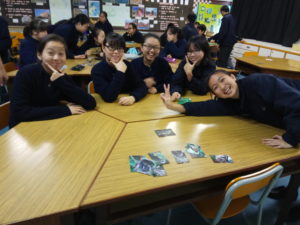 Go green Campus is a new education program developed and implemented jointly by The Jane Goodall Institute Hong Kong and Green Monday Foundation with objectives
To enrich primary school students (specifically primary 3-5 students) understanding on human impacts on climate change due to the rapid growth and unsustainable practice of food industry

to adopt a green and healthy lifestyle through cooking classes and visiting organic farm